If you protect your wooden table then it will last a long time. But protecting your dinner or coffee table is kinda hard since a lot of people eat and drink there, so it's not up to you. After a while, almost every table will get some scratches or get damaged.
If that happened with your table then don't worry, you don't have to buy a new one, you just have to sand it and fill the scratches. If you want to learn how to sand a table by yourself then make sure to read the steps down below carefully.
In order to complete this task you need these tools:
Electric sander
Sandpapers (60 grit, 120 grit, 220 fine grit paper)
A soft cloth or paper towels
Furniture Oil
Safety Gears
Paint or Stain
You can buy these tools in your nearest local shop. But if you need a high-quality sander then make sure to check our blog post on the best electric sanders. If you need a sander for this project only then make sure to check the best sanders for furniture refinishing
How To Sand a Table?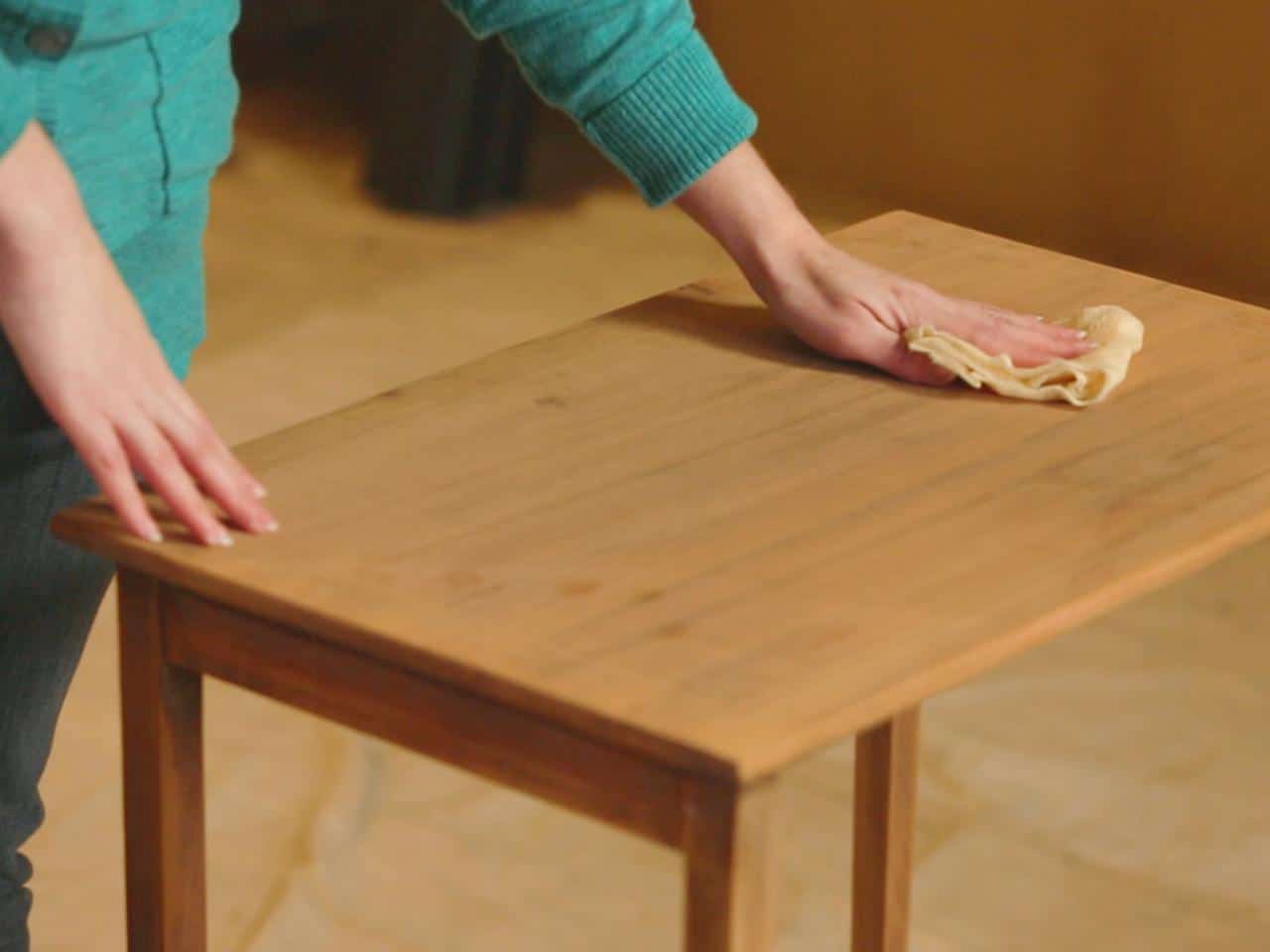 1. Know the surface you are working on
Before you start working with wood furniture, you need to know the type of wood. You will also have to know what level of finish is already done to that surface before you start.
Try also checking if it has any nails that need to be taken off or anything else. Check for dented areas or anything else that may harm the tool you work with.
2. Prepare the workplace
The second thing you need to do is to prepare the place you will be working on. Usually, sanding wood means that you will make a huge mess. That's because wood creates a lot of dust while sanding. I totally recommend you to work outside if possible.
If you decide to work outside, make sure to stay as far as possible from your house because you don't want all the dust to go inside your house, right?
If you decide to work inside, then make sure to have a well-ventilated room/garage and a good dust collector before starting to work inside. If you don't have a dust collector then make sure to buy one, you don't have to spend a lot of money on it, but you need one.
If you can't afford a dust collector or use one for any reason then you need to place a plastic drop cloth so you can put all the dust there.
3. Protect yourself & Prepare The Surface
After you decided where you are gonna complete this task, now it's time to protect yourself while doing it. You can never be safe while working with different machines and you can never be safe while working with old wood.
Usually old wood breaks easy, so there's a big chance that something may get inside your nails or cut your hand a little. And that hurts a lot.
So, before starting to work any kind of job, including sanding, you need to wear safety gear. Safety goggles are really important since they will protect your eyes from any piece of wood that may get in touch with your eyes. You also need gloves to protect your hands, and you also need a dust mask too, for obvious reasons.
Now its time to prepare the surface/wood you are going to work on. Start by cleaning the wood so you can remove any oil or dirt that the surface may have.
But always be careful what cleaner you use. Some old woods that haven't been touched for years can be damaged if you use the wrong cleaner. So always make sure to use soft cleaner or cleaners that are made especially for woods.
4. Start Sanding
For this kind of task, especially if you are working with old wood, you should always start with the roughest sandpaper which is the 60-grit sandpaper.
This will help you remove the old paint or stain easily but at the same time, it will also remove old layers that the table has.
Clearly, you can do all this process with your hand and sandpaper and not use any tools, but it will take you a lot of time and energy. And most importantly, you won't get the same results. That's why it is recommended to use tools to complete this process.
We recommend you use a sander, that will help you get better, faster results, plus it will give the table a smooth look. And you will save a lot of energy. But, if you can't afford a sander, you can always do all this process with your hand, you just need sandpaper and a lot of energy & time.
Once you sand all the surfaces, you have to start sanding the corners. This can be a hard thing do to since you can't sand table corners with sanders. For this task, you need to use sanding sponge or you can wrap a sheet of sandpaper around your finger and start sanding the corners with your fingers. This won't take you a lot of time.
Once you are done, take a tack cloth and wipe all the dust out from the surface. You can use the dust collector or any vacuum to clean as much dust as possible and then wipe the surface with a cloth again.
If you are not satisfied with the look and want a smoother look you can always use different sandpapers and re-do the process all over again. So, if you want a smooth look then use the 120-grit sandpaper and re-sand the whole table again, use the cloth and vacuum to remove the paint, and then re-sand the whole table again with fine 220-grit sandpaper.
5. Fill any scratches & Paint the Table
After you are done, check the table to see if there's any dust left, try also to see if there's any scratch. If there's any scratch, especially deeps scratches then you can use wood putty to fill the spot. If there's a small scratch then you start by rubbing the meat of walnut so you can fill the spot.
After filling all the scratches now you have to put furniture oil on the surface. This oil will sink on the wood and it will protect the wood surface.
The furniture oil also brings out the natural and rich colors of the wood, so it is always a good idea to use it.
But if you are not happy with the color, then you can always re-paint the table and use any stain that you want. Using a wood conditioner is also a good idea. Make sure to use a tack cloth every time there's dust on the surface, especially before adding paint.
Final Words
And that's how you sand a table. Pretty easy, right? All you need is some patience and some tools. You can also do this without any tools but you won't get the same results and you will be spending way more energy and time on this.
And remember, if you decide to re-paint the table with another color or stain then you should always wait 24 hours for the paint to dry. After that, you are free to use the table whenever you want.
Learn also: How to sand your car?
Learn Also: How to sand metal?